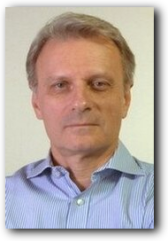 Ich befasse mich in meinen Projekten mit der künstlerischen Visualisierung von Themen unserer Zeit.
Dabei ist mir besonders wichtig, eine Balance zu halten zwischen den Kunstwerken als eigenständige abstrakte Arbeiten und den Bildern als Visualisierungsergebnis von dahinter liegenden Ereignissen, Fakten oder Zusammenhängen
Philosophisches Erkennen, Intervention durch einen eindeutigen Standpunkt und die Umsetzung von beidem in eine eigenständige Ästhetik will ich in meinen Arbeiten zusammen fliessen lassen - und dabei dem inneren Wesen der Dinge auf die Spur kommen.
My projects revolve around the artistic visualisation of topics of our time.
However, I always strive to keep a balance between the works of art as independent, abstract pieces and the pictures resulting from the visualisation of events, facts or links that lay behind them.
My goal is to bring together philosophical recognition, intervention by a clear point of view and turn them both into an independent aesthetic form in my work – and in doing so, finding the inner spirit of things.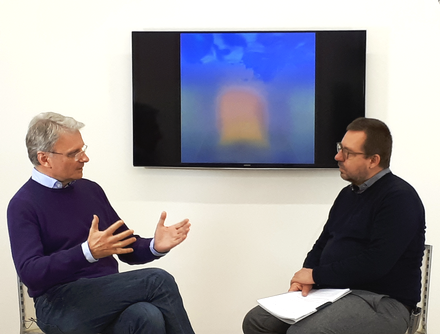 Mit Rainer Spieler, Direktor des Sprengel Museums Hannover, unterhielt ich mich über mein Projekt "waves.over.us" und die Philosophie meiner Kunst (2018).